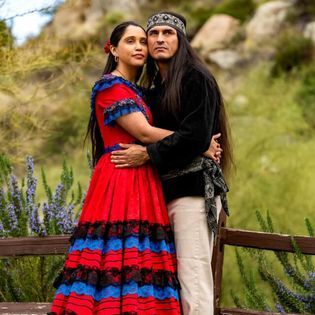 2023 "Ramona" Performance Dates
 April 22, 23, 29, & 30
 May 6 & 7

With an artists vision and a writers passion for justice, a rocky hillside tucked away in a remote valley gave birth to RAMONA in 1923. A classic love story of life in early California during the 1850's, RAMONA authentically depicts the cultural diversity of emerging settlers and native peoples.
Each year, the communities of Hemet/San Jacinto join together to share their love of theatre arts and bring RAMONA back to life. Showcasing art & theatre performance treasures, San Jacinto Valley history, photography and native archaeology!

The Ramona Bowl Museum has been operated since 1953 by the Ramona Pageant Association, which has produced the annual Ramona Pageant since 1923. The Museum gives the history of the local Tribes, the Pageant and the story of Ramona.
Photo credit - Cindy Boeing