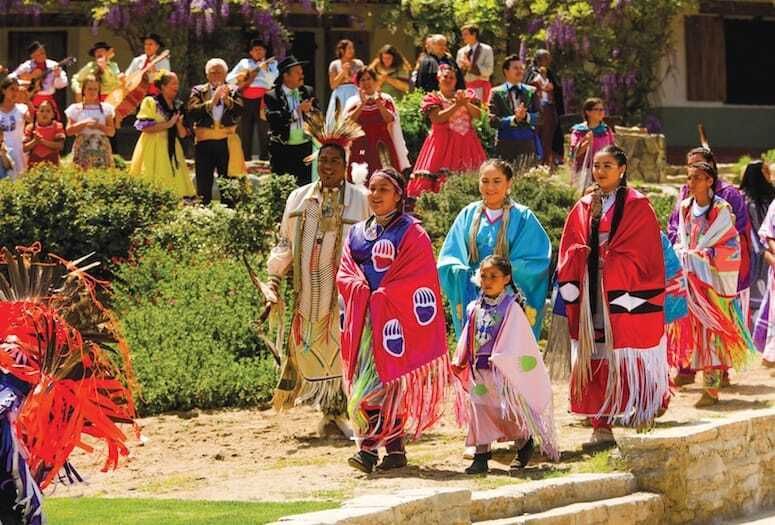 Be a Part of Ramona
Would you like to become of Ramona instead of just watching the performance? We would love to have you!

Do you want to have a speaking part or be a featured player? We start the casting process in November and December. You will need to contact the office at (951) 658-3111 and set up a meeting with the artistic director. He will explain the various parts, and if appropriate give you the script to memorize. The leading contenders for each part will come to a call back in January to choose the actors who will be in that years pageant.

If you want to be a featured player, such as a Spanish dancer or part of the Elder blessing, once again contact the office and they will give you contact information for the coordinator of that group.

Would you rather be part of the atmosphere or have children who would like to be Rock Indians or Village Children? This only requires that you come on Sign up Day in January and sign up! We welcome everyone.

Are you more of a behind of the scenes person? We want you! Once again, contact the office and they will help you get signed up with the correct group. We need ushers, cushion rental, gift shop, museum docents, parking lot attendants, makeup and wardrobe people and prop people. If you have the desire to help, we can find a job for you.