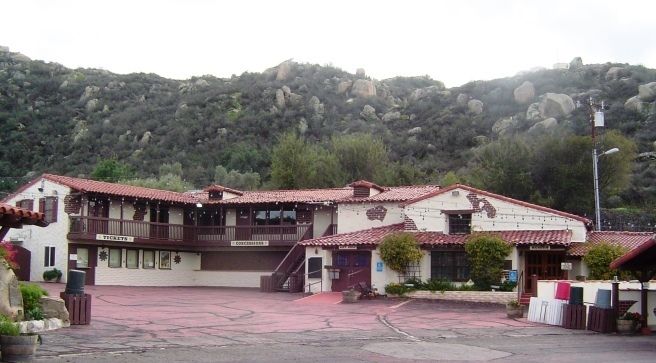 Volunteer At The Bowl
Would you like to volunteer at the Ramona Bowl Amphitheatre? We want you!!

We have many events through out the year and we need lots of volunteers.
In the spring we have Ramona, the longest running outdoor drama in America which is our crowning jewel and is presented for three weekends in April and May and it takes 100's of volunteers to be able to present this pageant.

In the summer we have Summer Youth Theatre and Summer Concerts which both need ushers, ticket takers, cushion rentals, etc.

In the Fall we have Boo at the Bowl, we need people who want to help with the construction of Boo, plus many people to help with the running of Boo, carnival booth workers, ushers, mini putt, bouncerland etc.

We are also adding additional events that will include things like movie nights, children's events, and family festivals.
We are willing to work with anyone who wants to volunteer. From those who can run up and down the hills of bowl to those who want a more sedentary job. If it's just you or your whole family wants to join our volunteers we welcome you all.

Please fill out the form below and hit submit. When you do you will be contacted by our volunteer coordinator. Our coordinator will email you a volunteer application to be complete before the orientation date..

Thanks!
I'd like to volunteer to work at the Ramona Bowl for 2023.